THE CHURCH
A JOURNEY
IN
HISTORY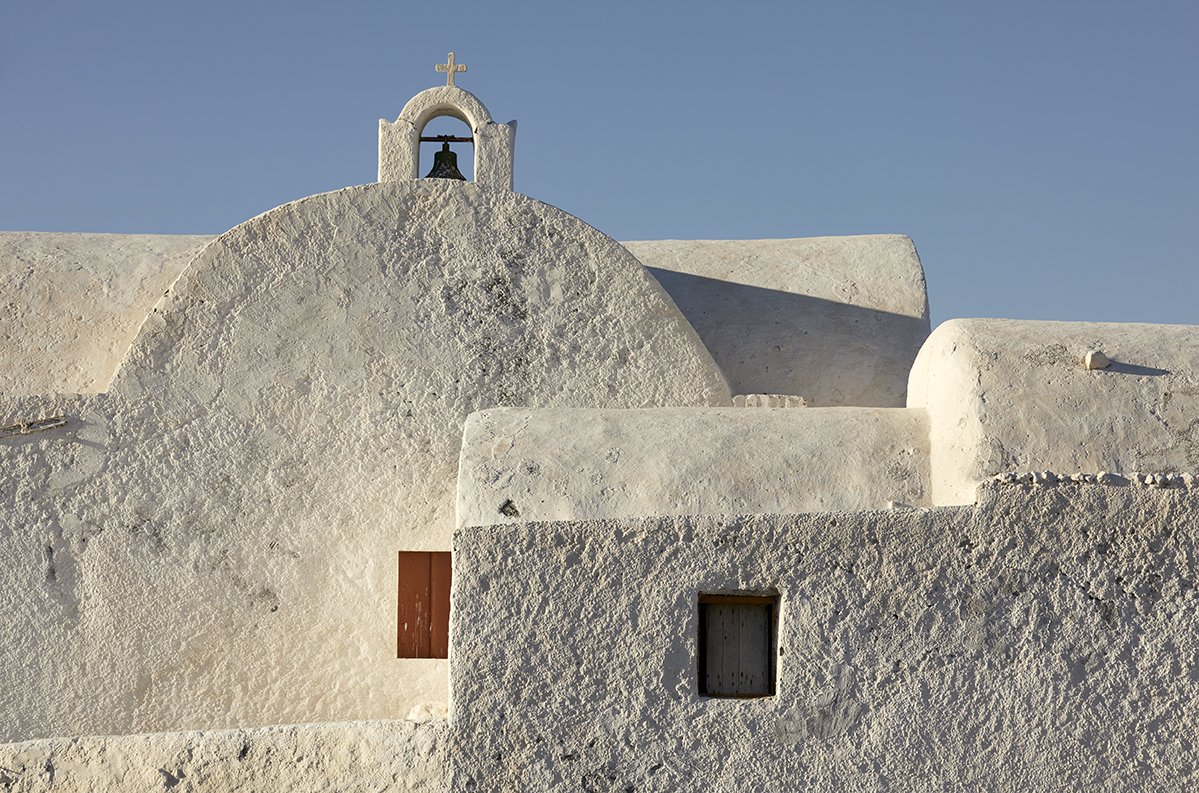 Why Santa Irini? The church of Agia Irini [the Italian Santa Irene] in Therassia, completed in 1867, is located within the retreat's estate. The island of Santorini supposedly owes its name to this world-famous church, which makes up the natural border of the retreat's yard on its southern side. It is the oldest among 23 churches scattered around Therassia.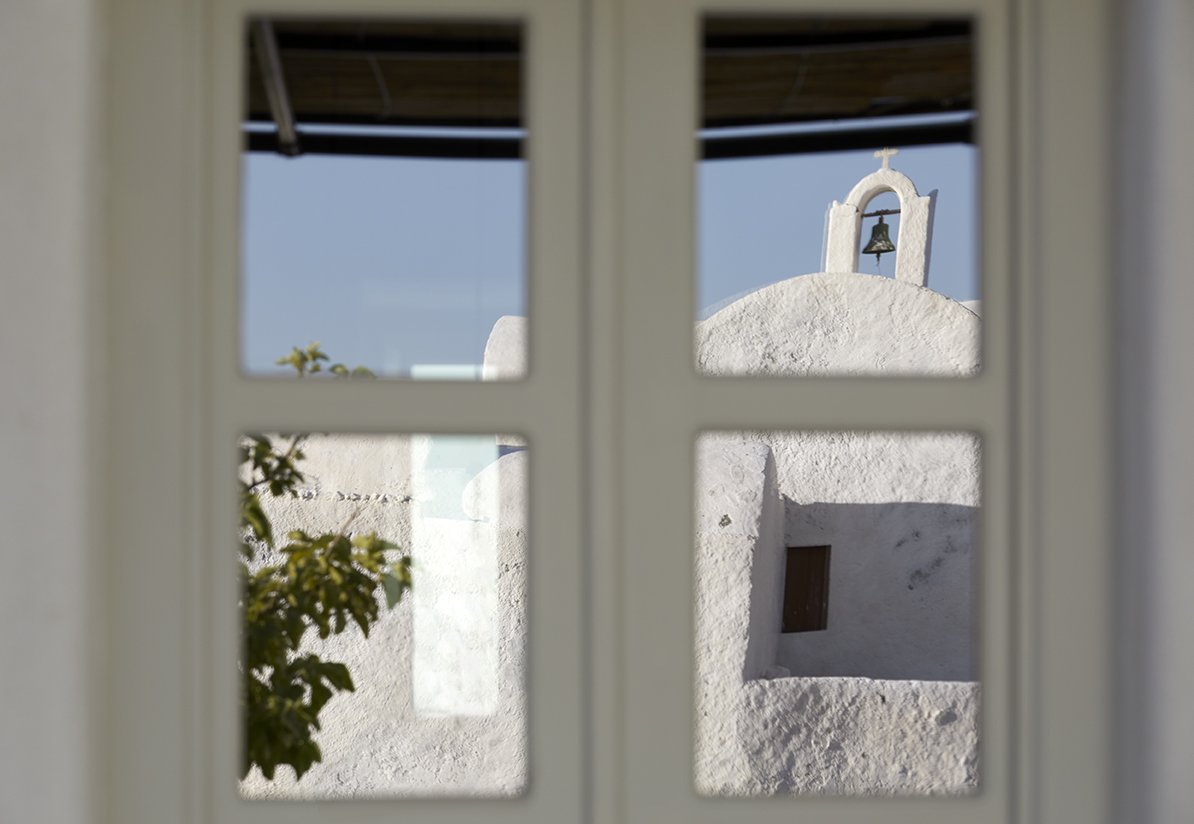 IN-BETWEEN
THE
RIPPLES OF
TIME
Carrying on a tradition established long ago by their ancestors, the founders of the retreat organize every year, on May 5th, the Agia Irini Panigiri. Starting the previous night, food is cooked in the kazanes, large cooking pots, in the traditional way, using fire and not electricity.
Local recipes and wine are offered the next day to both the residents of Therassia and visitors from different parts of the world, who meet there to honor the memory of Agia Irini. Moreover, as of June 2020 Holy Sacraments can also be hosted in the church.